Introduction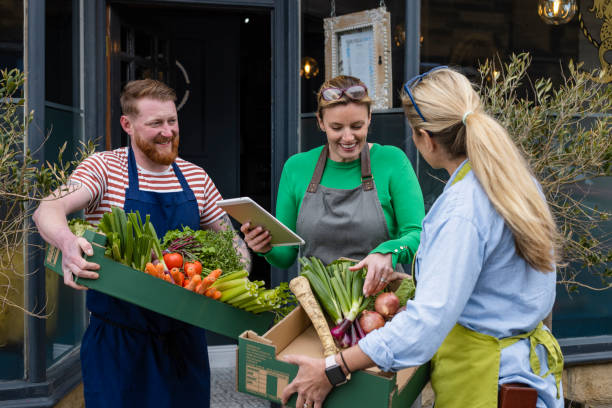 Rural youth Skill acquisition programs play a pivotal role in enhancing the employability and socio-economic wellbeing of youth. With the aim of empowering the next generation, several exceptional skill acquisition initiatives have emerged across the country. This article explores some of the best youth skill acquisition programs, highlighting their unique features and positive impact on individuals and communities. By analyzing these programs from the perspective of a graduate school student, we can appreciate their intelligence, comprehensiveness, and potential for transformative change.
The "Rural Empowerment through Skill Training" (REST) program stands out as an exemplary initiative. REST targets youth living in marginalized communities. Its intelligence lies in its multi-faceted approach, combining vocational training, entrepreneurship development, and life skills education. By offering practical and theoretical training in diverse areas such as agriculture, artisan crafts, and technology, REST equips participants with essential skills for self-sufficiency and livelihood enhancement.
The "Youth in Agriculture" (YIA) program demonstrates remarkable comprehension in addressing the needs of youth interested in the field of agriculture. YIA focuses on modern farming techniques, sustainable practices, and value addition in agricultural products. Through hands-on training, internship opportunities, and linkages with agricultural industries, YIA empowers students to become successful farmers, agribusiness owners, and contributors to rural development.
Another notable program is the "Community-Based Tourism" (CBT) initiative. CBT seeks to harness the potential of rural communities by integrating local cultural heritage and natural resources into tourism activities. By providing training on hospitality, tour guiding, and ecotourism management, CBT not only promotes entrepreneurship but also preserves local traditions, boosts local economies, and fosters sustainable tourism practices. Its intelligence lies in its holistic approach to skill acquisition and involvement of the entire community.
The "Digital Skills for Rural Youth" (DSRY) program exemplifies how technology can catalyze development. DSRY focuses on equipping youth with essential digital skills, allowing them to participate in the digital economy and access opportunities in the virtual world. Through comprehensive training in digital literacy, coding, web development, and digital marketing, DSRY enhances participants' prospects for successful careers in the technology sector.
Furthermore, the "Youth Entrepreneurship and Innovation" (YEI) program emphasizes the cultivation of an entrepreneurial mindset among youth. YEI provides training in business management, financial literacy, and market analysis, along with mentorship and access to start-up capital. By fostering innovation and encouraging youth-led enterprises, YEI unlocks their potential to drive economic growth and create employment opportunities in their communities.
The "Skill Development for Sustainability" (SDS) program is an intelligently designed initiative that addresses issues of environmental conservation and sustainable practices. SDS offers training in renewable energy, waste management, and organic farming, promoting a green and sustainable approach to livelihoods. Through practical demonstrations and hands-on experiences, participants acquire skills that enable them to contribute to a sustainable future.
The "Women's Empowerment through Skill Acquisition" (WESA) program plays a crucial role in promoting gender equality and women's empowerment in semi urban areas. WESA offers training in diverse skills such as tailoring, handicrafts, and micro-business management. By providing a platform for women to acquire vocational skills and start their own enterprises, WESA breaks gender barriers, enhances economic independence, and fosters inclusive development.
The "Skills for Rural Healthcare" (SRH) program comprehends the vital importance of healthcare services in remote areas. SRH equips youth with necessary skills in first aid, community health, and healthcare management. By training individuals to address essential healthcare needs within their communities, SRH improves access to primary healthcare, reduces healthcare disparities, and enhances overall community well-being.
The "Financial Literacy and Entrepreneurship" (FLE) program showcases the intelligence of incorporating financial literacy into skill acquisition programs. FLE emphasizes financial planning, budgeting, and investment strategies to instill financial independence and entrepreneurship among youth. By equipping participants with the requisite financial knowledge, FLE enhances their ability to manage resources efficiently, make informed financial decisions, and succeed as entrepreneurs.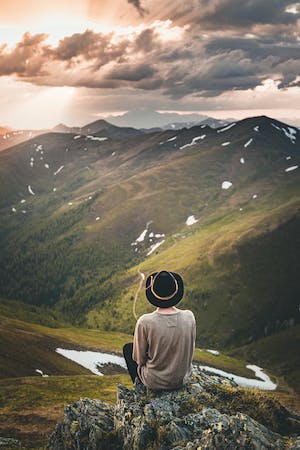 The Best Youth Skill Acquisition Programs in Africa: Empowering the Continent's Future Leaders
Africa is a continent brimming with remarkable potential, boasting a youthful population eager to drive socio-economic growth. However, harnessing this potential requires effective skill acquisition programs that equip youth with the tools to overcome challenges and lead successful lives. This essay aims to explore the best youth skill acquisition programs in Africa, highlighting their impact in fostering economic empowerment, entrepreneurship, education, and innovation. Examining these programs demonstrates the continent's commitment to investing in its youth's intelligence and comprehension, ensuring they can contribute to Africa's sustainable development.
Enabling Economic Empowerment
One exemplary youth skill acquisition program in Africa is the Generation Initiative for Sustainability and Youth. This program focuses on providing viable vocational apprenticeships, financial literacy, and entrepreneurial training. By equipping young Africans with skills tailored to specific industry needs, this program empowers youth to thrive in demanding job markets.
Fostering Entrepreneurship
The Tony Elumelu Foundation Entrepreneurship Programme, established by renowned Nigerian entrepreneur Tony Elumelu, is a prominent initiative in fostering entrepreneurship among African youth. This program offers mentorship, seed funding, and comprehensive training to aspiring entrepreneurs across the African continent. By nurturing innovative ideas, encouraging critical thinking, and providing access to necessary resources, this program has become a catalyst for economic growth.
Promoting Education
The LEAP Science and Maths Schools in South Africa are dedicated to enhancing educational opportunities for disadvantaged youth. These schools prioritize specialized science and mathematics curricula, alongside personalized mentorship and career guidance. By equipping students with essential skills in science, technology, engineering, and mathematics (STEM), this program enables them to pursue further education or enter the job market with a competitive advantage.
Encouraging Innovation
The African Innovation Foundation's Innovation Prize for Africa is a pioneering initiative that focuses on promoting innovative ideas across the continent. Through this program, young African entrepreneurs and innovators are recognized and rewarded for their groundbreaking solutions to Africa's challenges. By fostering a culture of innovation, this program drives economic growth and encourages the youth to bring meaningful change to their communities.
Empowering Women
The African Women's Entrepreneurship Program (AWEP) is an initiative that empowers young African women to become successful entrepreneurs. This program provides skill-enhancing opportunities through mentorship, networking, and training sessions. By focusing on gender equality and providing support tailored to their unique challenges, AWEP contributes to the economic empowerment of African women, creating a more inclusive society.
Bridging the Digital Divide
The M-PESA Foundation in Kenya represents a groundbreaking skill acquisition program that bridges the digital divide. By offering computer literacy training, entrepreneurship classes, and mentorship, this program equips youth with the essential skills needed to thrive in the technology-driven world. This initiative not only prepares young Africans for employment opportunities in the digital sector but also paves the way for technological innovation on the continent.
Encouraging Agriculture and Sustainability
The Sasakawa Africa Association (SAA) focuses on youth, agriculture, and development in sub-Saharan Africa. Through vocational training, mentorship, and access to resources, SAA equips young Africans with skills in sustainable agriculture practices. This empowers them to contribute to food security, poverty reduction, and economic growth in communities.
Promoting Arts and Creative Industries
The Nigerian Presidential Youth Empowerment Scheme (P-YES) emphasizes skill acquisition in arts and creative industries. This program offers training and mentorship to young Nigerians interested in fields such as music, film, fashion, and arts. By tapping into the vast artistic talent present among the youth, P-YES facilitates economic growth and promotes cultural exchange within and beyond Africa.
Enhancing Technical and Vocational Education
The African Union's Agenda 2063 specifically recognizes the importance of enhancing technical and vocational education and training (TVET). Through collaborative efforts with various stakeholders, this initiative aims to equip African youth with the necessary skills to address the continent's industrial and technological challenges. By integrating practical skills and industry-relevant training, this program drives economic growth and reduces unemployment rates.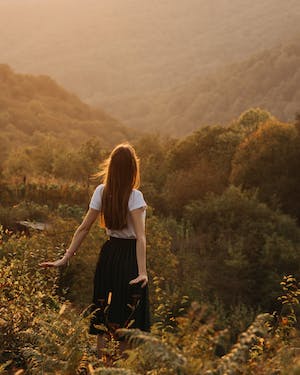 The Best Youth Skill Acquisition Programs in India and China
India and China, two economic powerhouses with rapidly expanding populations, recognize the importance of equipping their youth with necessary skills for the future. Skill acquisition programs play a crucial role in nurturing the potential of young individuals and enabling them to thrive in the competitive job market. This essay will discuss and analyze the best youth skill acquisition programs in India and China, focusing on their effectiveness, comprehensiveness, and impact on the graduates.
India's National Skill Development Corporation (NSDC)
India's NSDC has emerged as a leading player in skill acquisition initiatives. Collaborating with both public and private sectors, the NSDC promotes vocational training across various industries. The integration of simulations, technology-enabled learning, and mentorship programs ensures a holistic skill development experience for the youth.
China's Vocational Education System
China's vocational education system emphasizes the integration of practical knowledge and skills with academic disciplines. Through this system, Chinese youth can gain hands-on experience in industries such as manufacturing, engineering, and information technology. The rigorous curriculum and partnerships with industry leaders allow graduates to seamlessly enter the job market.
India's Pradhan Mantri Kaushal Vikas Yojana (PMKVY)
PMKVY aims to provide skill training to 10 million Indian youth annually, making it one of the largest skill acquisition programs in the world. Its emphasis on industry-relevant training and certification programs caters to diverse sectors, including textiles, hospitality, healthcare, and construction. PMKVY's extensive network of training centers ensures accessibility and inclusivity for all regions of India.
China's Industry-Education Integration Programs
China has adopted an industry-education integration model to align vocational education with industry requirements. By establishing partnerships between vocational institutions and employers, this program provides targeted training and certifications. Opportunities for internships and apprenticeships further bridge the gap between theoretical knowledge and practical skills.
India's Atal Innovation Mission (AIM)
AIM, a flagship initiative for fostering innovation and entrepreneurship, plays a crucial role in skill acquisition. Encompassing various programs such as Atal Tinkering Labs, Atal Incubation Centers, and Atal Community Innovation Centers, AIM nurtures creativity, critical thinking, and problem-solving skills in Indian youth. These initiatives empower them to become job creators rather than job seekers.
China's Skill Pioneer Initiative
Skill Pioneer focuses on nurturing high-level skilled professionals in China. Under this initiative, talented individuals are provided with customized training programs, opportunities to participate in international competitions, and access to state-of-the-art facilities. Skill Pioneer not only equips graduates with advanced skills but also enhances their competitiveness globally.
India's Udaan Initiative
Udaan seeks to bridge the gap between education and employability for economically disadvantaged youth in India's Jammu and Kashmir region. By providing quality education, career counseling, and skill development training, the initiative prepares them for competitive exams, higher education, and employment opportunities across various sectors. Udaan promotes inclusivity and empowerment in marginalized communities.
China's College-Enterprise Cooperation Programs
Recognizing the importance of practical experience, China encourages college-enterprise cooperation programs. Through these initiatives, students engage in internships, apprenticeships, and cooperative education with industry partners. Such programs allow students to apply their knowledge in real-world scenarios, enhancing their professional skills and increasing their chances of future employment.
India's National Apprenticeship Promotion Scheme (NAPS)
NAPS focuses on promoting apprenticeship training among Indian youth. By providing financial incentives to employers, NAPS encourages them to hire apprentices. This initiative not only imparts industry-specific skills but also offers exposure to workplace dynamics, collaboration, and professional growth.
India and China have demonstrated their commitment to equipping their youth with essential skills through various skill acquisition programs. While India's emphasis lies in empowering marginalized communities and fostering innovation, China focuses on integrating vocational education with industry needs. Both nations highlight the significance of collaboration between educational institutions and employers, ensuring graduates are well-prepared for the future job market. The success and efficacy of these initiatives pave the way for the continued development and expansion of youth skill acquisition programs in the years to come.
Conclusion on Rural youth Skill acquisition programs
The youth skill acquisition programs mentioned above represent a fraction of world's commitment to fostering intelligence and comprehension  to youth among its future leaders. By equipping young Africans with skills necessary for success in various sectors, these programs empower youth to overcome socio-economic challenges, stimulate economic growth, and thus enhance economic development.