Introduction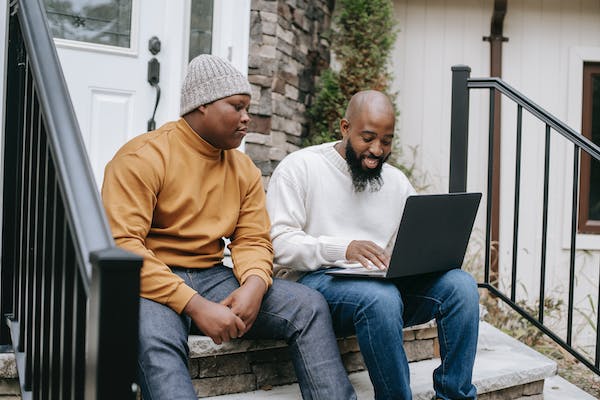 Online Jobs For Teens; With the continuously increasing cost of living and education, teenagers are now looking to find part-time jobs to support themselves. However, many teens may find it challenging to find a suitable job that they can handle while juggling their demands as students. Luckily, online jobs provide a solution to both of these challenges. In this article, we will discuss the top ten best online jobs teens to earn extra income.
1. Survey Taker
Online surveys are a popular way for companies and organizations to gather customer opinions. This is a perfect job for teenagers as it is time-flexible, meaning they can take surveys at their convenience. There are various websites that offer paid surveys. Teens can sign up for the opinions of teens survey panels, survey junkie and earn rewards or PayPal cash.
2. Virtual Assistant
Being a virtual assistant requires one to offer administrative support services to clients remotely. As long as teens have the necessary skills such as communication skills, multitasking, and computer skills, they can work as virtual assistants. They can find work on websites like Upwork and Flexjobs.
3. Online Tutor
Online tutoring is an excellent opportunity for teenagers who enjoy teaching and have excellent grades. You can offer your tutoring services to students through online platforms like Skooli, Chegg, and so on. Not only does this job offer flexible hours, but it also tops up some extra cash in the pocket.
4. Social Media Manager
Social media has become a powerful tool for businesses to market themselves and reach new customers. Thus, teenagers with skills and experience in social media management can make some extra cash. You can employ your love for social media by providing posting and content creation services for businesses or social media management and analysis services. One of the best ways to get started in social media management is to educate yourself, create a social media presence, and practice your skills.
5. Graphic Designer
If you have skills in graphic design, then this could be the perfect opportunity for you to make some extra cash. There are numerous platforms where you can win graphic design contests for clients or bid on design projects. Freelancer, Crowdspring, and 99 designs are some of the best sites as a teen.
6. Content Writer
Many companies are seeking writers to create content for their websites. However, you will need excellent writing skills to succeed. To get started, you can offer your writing services to individual clients or sign up to work through websites.
7. Online Translation
If you are bilingual or have language proficiency, then online translation may be perfect for you. The online translation industry is vast, and freelance websites like Upwork offer many translation job opportunities.
8. Data Entry
Data entry involves entering data into a computer system. This job can often be performed remotely, making it perfect for teens. By grinding through data entry jobs, teens can make some extra cash at their convenience.
9. Online Reseller
Teens can make extra money by becoming an online reseller of items they no longer use or by buying cheap items and reselling them online at a higher price. They can use platforms like eBay, Amazon, or Facebook Marketplace to sell stuff.
10. Video Editor
Video editing is a skill that is in high demand. You can offer your services via online jobs sites such as Upwork or Fiverr. It is a perfect job for teenagers who are creative and passionate about videography.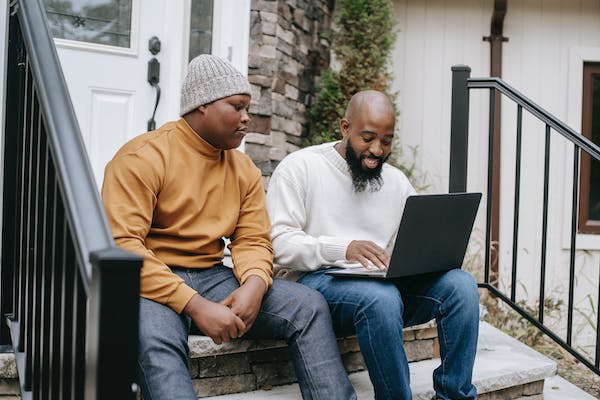 Best Online Jobs For Teens Working in Asia
As the world progresses in technology, online jobs have become a sought-after option for people around the globe. Teenagers, specifically, can benefit from online jobs as it enables them to earn money without having to compromise their schoolwork. This essay aims to discuss the best online jobs teens working in Asia.
Firstly, freelance writing is an excellent online job opportunity for teens who are passionate about writing. Freelance writing requires skills in researching, writing, and proofreading. This job provides an opportunity to get paid for your writing skills, and there are countless platforms online for freelance writers to different niches such as creative writing, academic writing, and content writing.
Secondly, online tutoring is another option that majority teenage Asians can explore. It entails teaching students over the internet. Online tutoring allows individuals to teach at their convenience and in return, earn money. Platforms such as Teach Away and Cambly have been particularly successful in Asia.
Thirdly, data entry is a job that requires no previous experience but requires good typing skills. Data entry jobs include but are not limited to, copying and pasting data, filling in forms, and checking for errors. Many companies worldwide require data entry clerks. Freelance websites such as Upwork and Fiverr provide opportunities for freelance data entry jobs.
Fourthly, online surveys can be a fun way to earn money, especially for teens. Teenagers earn money through online surveys by providing their opinions to different companies. Platforms such as Swagbucks and Vindale Research offer online survey opportunities.
Fifthly, social media management is an option that is common among teens. As social media platforms continue to expand, so does the demand for social media managers. Online businesses and startups require the services of social media managers to optimize their brand awareness online. Social media management jobs include managing pages, creating content, and improving engagement.
Sixthly, Online Graphic Designing has boomed in Asia. Businesses prefer to market their products with images, and this provides opportunities to individuals skilled in graphic design. Individuals with skills in Photoshop and Illustrator can benefit from freelance graphic design jobs.
Seventhly, web development is yet another option for teens. It involves coding and developing websites. Website development jobs require particular programming languages such as HTML, CSS, and JavaScript. Online platforms such as Codeable provide these opportunities.
Eighthly, blogging is another alternative for teens. Blogging can provide an avenue to earn money through affiliate marketing, partnerships, and AdSense. Teens interested in a specific niche can create their own blog and earn money. Although it may not be immediate, blogging requires regular content and a growing audience.
Ninthly, translation is a job that is particularly useful for bilingual teens. They can provide translation services online for businesses and companies that require professionals who can translate different languages. Freelance websites such as Proz and Gengo provide opportunities for translation jobs.
Lastly, cryptocurrency jobs also provide an option for teenagers searching for online jobs. With the rising popularity of cryptocurrencies, teenagers interested in trading and investing can find opportunities in this area. Cryptocurrency jobs include managing digital wallets, promoting mining pools, and arbitraging bitcoins.
Online Jobs Teens offer an excellent option for teenagers in Asia who are interested in earning their own money. The internet provides countless opportunities for individuals to freelance in various fields such as writing, data entry, graphic designing, web development, and blogging. Of course, online jobs are not a substitute for education. They must undertake their academic responsibilities but can still balance out work and school and significantly supplement their income. Furthermore, teens must be cautious of internet scams and make an effort to find legitimate job opportunities.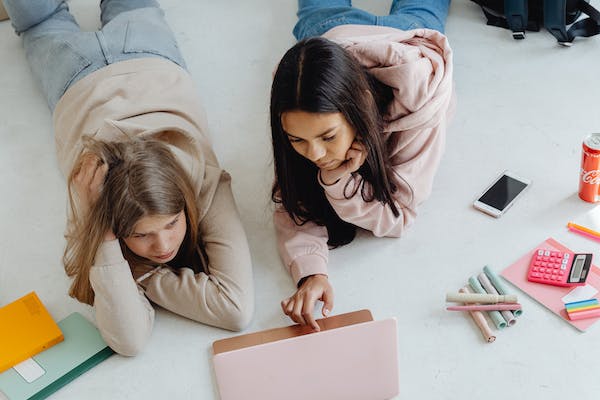 Best Online Jobs For Teens Working in Europe
As employment opportunities are increasingly scarce, especially for teens, online jobs have become a viable option for earning money. With the world in a state of flux due to the COVID-19 pandemic, the demand for online jobs has surged. Europe, one of the world's largest economies, has some of the best online jobs teens that can help them in earning money. In this essay, we will discuss the top ten online jobs teens in Europe.
Firstly, social media managing is a prevalent job for anyone interested in social media. The job involves creating posts, interacting with clients, and monitoring the effectiveness of each outreach campaign. This job is perfect for teens who have an interest in social media management and are always on their phones.
Secondly, video editing. If you have a passion for creating videos or editing footage, then freelance video editing jobs could be perfect for you. These jobs are flexible, and anyone can do it from any location as long as they possess the required tools.
Thirdly, transcription. Transcription is an online job that requires a person to listen to recorded audio or video and type the speech into a document. This is a suitable job for teens with exceptional typing skills and have some time on their hands.
Fourthly, content writing jobs are a great option for teens who love to write. A content writer has to write compelling content for websites, blogs, and other publications. It is a highly competitive field, but with hard work, it is possible to have a fair share of the market.
Fifth on the list is virtual assistant work. Virtual assistants provide online support to individuals or companies. They can help with managing emails, scheduling, and making phone calls. Any teen with good organizational, administrative, and communication skills is likely to excel in this field.
Sixth, take paid surveys. Surveys are a way companies evaluate their products by engaging with consumers. This is a great way to earn some additional income without any specialized skills.
Seventh, data entry jobs are perfect for teens who have attention to detail. Data entry clerks input information into a computer, ensuring that it is accurate.
Eighthly, graphic design jobs. Graphic design is a highly lucrative field for teens with an interest in art, design and creativity. With so many online platforms, a teenager can work as per individual skills and interests.
Ninthly, online tutoring jobs. The COVID-19 pandemic has led to an increase in the demand for online learning, which has made online tutoring a potent sector. An online tutor needs a strong understanding of a particular subject and skills in communication.
Lastly, freelance photography is a great online job for teens interested in photography. An individual can secure photography projects and communicate with clients online.
There are endless online job opportunities available for European teens. These jobs are flexible, convenient and can enjoy a good income while working from the comfort of their homes. It is essential to understand that these jobs require dedication, hard work, and self-discipline for success. Therefore, teenagers seeking employment should leverage the benefits of the internet and explore the various employment opportunities available.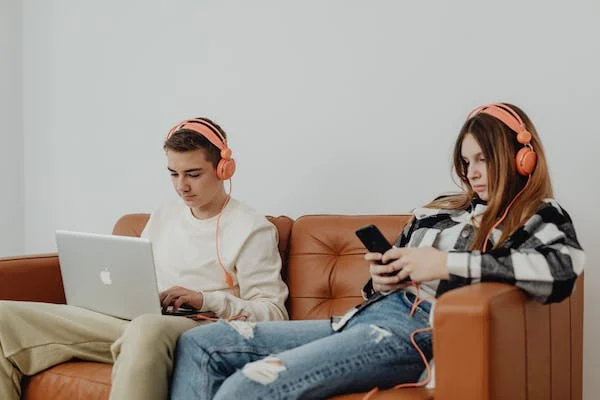 Best Online Jobs For Teens Working in Africa
Online Jobs Teens have become increasingly popular around the world, and Africa is no exception. Teenagers in Africa are now able to work from the comfort of their homes and earn money through various platforms. These platforms offer legitimate opportunities for them to earn money while balancing school work. In this essay, we highlight some of the best online jobs for teenagers working in Africa.
1. Freelance writing
Freelance writing is one of the most lucrative online jobs teens in Africa. There are many writing platforms on the internet, and teens can earn money by writing articles, blog posts, and other types of content. These platforms offer opportunities for teens to develop their writing skills and earn money at the same time.
2. Data Entry
Data entry jobs are in high demand in the online job market, and they are perfect for teenagers who have good typing skills. Teens can work with companies that require data entry services, and they are paid per hour or per project completed. Data entry jobs are simple and require no special skills, making them ideal for teenagers.
3. Social Media Marketing
Social media platforms have become an excellent tool for businesses to promote their products and services. Teens can offer social media management services to businesses and get paid for it. The job involves managing social media accounts, creating content, and running campaigns.
4. Affiliate Marketing
Affiliate marketing is another online job that teenagers can do from home. It involves promoting products and services on behalf of a company and earning a commission on each sale. Teens can market products such as fashion, beauty, and gadgets and earn a commission on each sale made.
5. Online Tutoring
Online tutoring is in demand as many students need help with their schoolwork. Teenagers can join online tutoring platforms and offer their services to students. The job involves teaching subjects such as math, science, and languages, and it pays well.
6. Graphic Design
Graphic design is a popular online job for teenagers who have a passion for art and design. They can work with clients to design logos, posters, banners, and other types of visual content. Graphic design jobs require skills such as creativity and attention to detail.
7. Virtual Assistant
Virtual assistants provide administrative support to businesses and individuals. The job involves managing emails, scheduling appointments, and making phone calls. Virtual assistants can work on a part-time or full-time basis, depending on their availability.
8. Content Writing
Content writing involves creating articles, blog posts, and other types of content for websites. Teenagers can work with website owners who require content for their sites. Content writing jobs pay well, and they allow teens to develop their writing skills.
9. Online Surveys
Online surveys are an excellent opportunity for teenagers to earn money. There are many survey sites that pay users for completing surveys. Although the pay is not much, it is an excellent way for teenagers to earn money without having any skills or experience.
10. Virtual Event Planning
Virtual event planning is a new online job opportunity that has emerged due to the COVID-19 pandemic. Teenagers can plan virtual events such as webinars, online concerts, and workshops. The job requires skills such as planning, organizing, and marketing.
Online jobs provide teenagers in Africa with exciting opportunities to earn money from home while gaining valuable skills. Freelance writing, data entry, social media marketing, affiliate marketing, online tutoring, graphic design, virtual assistant, content writing, online surveys, and virtual event planning are some of the best online jobs for teens in Africa. Parents and guardians must monitor their children's online activities and ensure that they engage in legitimate job opportunities only. Online jobs provide teenagers with an opportunity to become financially independent and set a foundation for their future careers.
Conclusion on Online Jobs For Teens
In conclusion, teenagers have several reliable job opportunities that they can do online, regardless of their qualifications or experience. The above-listed jobs are only a few of the many options available, but they are an excellent place for teens to start. It is essential to point out that these jobs may require a specific level of commitment, effort, and skills, but the rewards that they offer, including extra cash, experience, and expertise, are worth it. Teenagers should, therefore, choose the jobs that best match their interests and skills, and most importantly, those that they can handle alongside their education.